Best Night Vision Binoculars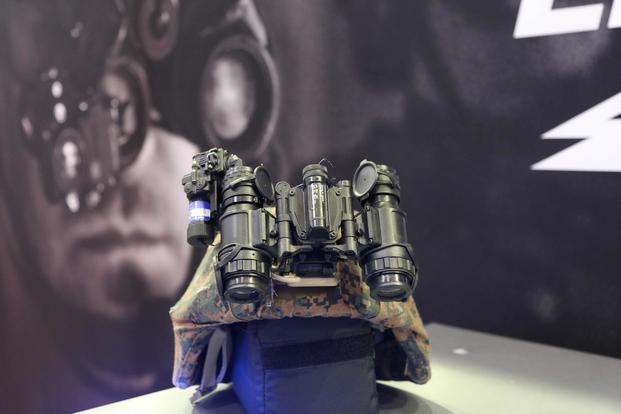 Human uses its own sight to learn about the world around him more often than other senses. But if this vision is improved with the help of technology, the world becomes much bigger and more interesting. Therefore, the military, sailors and hunters use binoculars. In fact, it is an optical device, consisting of two parallel telescopes located and connected together, for observing distant objects with two eyes: due to this, the observer sees a stereoscopic image (as opposed to a telescope). But the development of human knowledge is not standing still, and even simple binoculars can be combined with enough electronics to magnify images more intensely than optics, enabling them to record what they see on digital memory and see in complete darkness.
Any hobby related to being outdoors can lead to work at night or in very dark weather conditions. And then binoculars with night vision will come in handy.
Night vision device (NVD) is a class of optoelectronic devices that provide the operator with an image of the terrain (object, target, etc.) in conditions of insufficient illumination. Devices of this type have found wide application during night combat operations, for conducting covert surveillance (reconnaissance) in the dark and in dark rooms, driving cars without using unmasking headlights, etc.
AGM FOXBAT-LE6 3NL2
This model is used for medium and long distance work, as it has available configurations in 5x, 8x and 10x. This night vision binoculars are confidently used by police and military. The device feels reliable in extreme temperatures and when used in high humidity.
Image Intensifier Tube – Gen 3 "Level 2". Resolution 64-72 lp / mm. FOV 7 °. Led Indicators – Low battery; IR On; Excessive light conditions. And this model has an Automatic Brightness Control also, as a Bright Light Cut-Off and Automatic Shut-Off.
It works with 2 AA Lithium batteries up to 40 hours in mild weather.
Weight -2.25lbs. Overall Dimensions – 11.1 × 6.0 × 3.8 in.
The average price is 4,000 to 5,000 US dollars.
Bestguarder NV-900 4.5X40mm Digital Night Vision Binocular
This model is equipped with a 2-inch screen that can expand the field of view up to 4 inches and has an ergonomic design, ie designed compactly and firmly. It has a menu in 9 languages.
The binoculars have a 4.5x magnification (optical) and a 5x digital zoom and a 40mm aperture.
The product provides high-resolution images and excellent quality, and multi-layer optics increase light transmission and reduce glare.
Viewing angle – 9 degrees.
Resolution 640×480
The product also has a Time-lapse Function.
The model runs on 8 AA batteries, providing 14 hours of operation.
Binoculars can be used at a temperature of -30 – +55 degrees.
Weight – 900 g.
The average price is 400-500 US dollars.
Aurosports 10×25 Folding High Powered Compact Night Vision Binocular
We think it's time to talk about the most affordable lightweight binoculars for bird watching, sports or concerts. Aurosports 10×25 measures 3.7×2.1×3.6 inches and weighs 1020 grams. This great assistant will help you see objects using 10x and 5 degree viewing angles.
In addition, these binoculars have lenses with a multilayer coating, waterproof and in a strong body that does not slip in your hands.
For its 40 – 50 US dollars, this product is suitable for everyday use. Throw these binoculars in your shoulder or in the trunk of the car and you will be able to see the end of the traffic jam, a beautiful bird or who scored the winning goal.
ATN BinoX Smart HD 4-16X Day / Night Binocular
Now is the time for serious things. The leading manufacturer ATN is releasing a great model BinoX Smart HD 4-16X, which still costs a little above average, but also works so that the money spent is not a pity.
So, really "smart" binoculars also have a laser rangefinder. Yes, binoculars calculate the distance to the desired object. This model interacts with the smartphone through licensed applications, and also allows you to write video as 1080, which can be simultaneously transferred to other devices via built-in Wi-Fi. In addition, the product is equipped with a built-in IR illuminator, which is a very useful thing.
These binoculars have an internal built-in 1280×720 display, which through a powerful sensor provides a high-quality image even in very dark conditions.
The device can work up to 15 hours and withstand any weather conditions.
The set includes a cover, neck strap, USB cable, lens cap, and cloth for wiping lenses.
In addition, the device has a compass, altitude sensor, speed sensor and electronic zoom in addition to 4x optical. And yet – image stabilization.
The average price is 400-500 US dollars.
Bushnell Equinox Z 4 × 50
This device is equipped with a digital night vision sensor 640×480, which allows you to work quite comfortably at night and during the day, because the sensor is not damaged by bright light. And the optical system provides a 4-fold approximation when using multilayer opticsthem a coatingthatsavesfromglare. Andofcourse, thedigitalsystemallowstheusertotakeunsurpassedpicturesrightinuseandsavephotosandvideoson a memorycardupto 32 GB.
This model also has a fairly ergonomic rugged body with tripod mounts.
So, for this money you can get a reliable device with 4x optical zoom and 12x digital zoom. With a lens diameter of 50 mm, the optical system provides a view in angle of 7 degrees. And yes, this model is equipped with a traditional central focusing wheel and focal glasses.
The device is powered by four AA batteries. Operating time – from 5 to 11 hours, depending on the use of in frared lighting.
And this binoculars are weatherproof. That is, in rain and snow, as well as dust storms, this product will work for your convenience and good results.
The size of the product is 71x164x180 mm.
Weight – 724g.
The average price is about 500-600 bucks.
So, such a reliable thing as binoculars can have a lot of additional advantages that allow you to see even further, record what you see on digital media and use binoculars at night.
The user only has to choose the conditions of use of the device and their own financial capabilities.